Reflections on Metropolitan Workshop's practice: People Powered Places
Metropolitan Workshop
Metropolitan Workshop specialises in practice and research-based design programmes. It is a multidisciplinary team of architects and urban designers who work with a wide range of people (artists, carpenters, researchers, etc.). And they are highly skilled at working closely with client groups, local authorities, planners, community engagement consultants, and housing developers to ensure that attractive and innovative projects are created. Planners, community engagement consultants, and housing developers create beautiful and creative excellence projects. They reflect on them through various voices to promote innovation and enhance our creative endeavours.
Driven by the practical requirements of the Metropolitan Workshop and their collaborators, they choose a central research theme each year. Their research process will be tailored to the specific issues of the day and will encourage collaboration.
Metropolitan workshop strives to focus on existing community planning and housing and look at the community's changes and ecology from the They test and develop proposals, evaluating the results ultimately.
People Powered Places-Annual Research Project, 2020-2021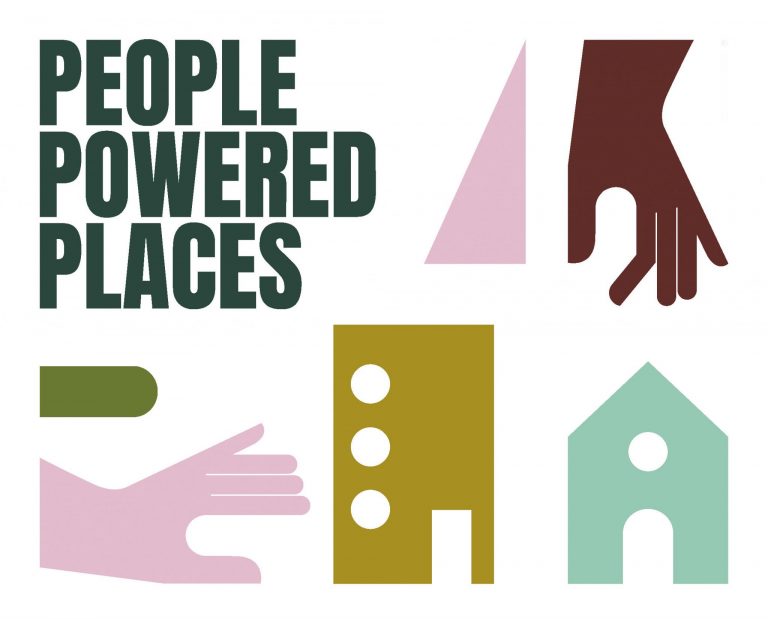 (People Powered Places, 2021)
People Powered Places is the Metropolitan Workshop's second annual practice-based research project. During the Covid-19 pandemic, they revisited practices and emerging, collective and participatory models to help communities thrive by designing places to generate higher quality and value.
They began by preparing a working paper called 'People Powered Places (Prospects 2)', which collected and analysed the perspectives and practices of leading community practitioners and community-based developers. Necessary to explore what constitutes meaningful community engagement.
Considering community engagement from a broad perspective, the project aims to promote a community-first approach to planning, using participatory practice to assist communities in making positive change.
The diverse perspectives from architects, urban planners, participation facilitators, community organisers, grassroots project initiators, academics, and public and private sector clients add their reflections on community-oriented practice to these perspectives.
Metropolitan Workshop develops understanding through analysing expert advice, attending expert-led workshops, and reflecting on their practice in internal groups. These will enable us to inform the creation of practice guidelines to better structure Metropolitan Workshop's approach to community engagement in planning and housing.
Summary
Metropolitan Workshop builds more functional, beautiful, and inspiring buildings and places using a different approach that combines practice and theory.
A better process needs to be found to harness the full range of talent in the community during the building process. "People Powered Places values all those involved in the project, not just those who make decisions and fund the project, but the users of the project (the people who live and work in the place) and experts in different fields, saying that a better, more inclusive process is critical.
As designers, it is paramount to put the end user's needs first, understand them more fully, and solve problems through design truly.
Critical reflection
A Community is a group of people who live in the same place or share a specific common identity (Oxford Dictionaries, 2014). The community in the UK is very different from China (the country I was born and raised in), where communities are independent and even self-sufficient. The scope of society is much larger than in China.
I have researched the Metropolitan Workshop's community projects and some of the communities I have visited myself and found that: most communities are somewhat closed, which is the downside of the communities themselves. The communities are open, and no one is prevented from entering, yet few people ' travel' to other communities except to visit friends or relatives. This closeness can lead to difficulties in economic and cultural exchange. The nature of the community itself is such that the people who live in it are of the same type, including income, culture, country, and even ethnicity. For example, the wealthy will choose expensive and beautiful communities where the cost of living is unaffordable for low and middle-income people, resulting in a society that 'only accepts' the wealthy. Communities can create barriers to communication by separating a wide range of people, which I don't think is conducive to social progress.
There is no substitute for "People Powered Places." However, this approach of "meeting" the community's needs according to their needs can also lead to a more closed society. I am concerned that people are inherently unstable and that their needs change according to their circumstances (time, occupation, age, identity). It is tough to plan the future of a district properly. It is possible that people themselves are not sure of their real needs, for example: when designing their new home, they will buy a house with a huge garden, but when they live there they will be too lazy to take care of the garden, resulting in it being deserted. The planning and design of the place itself have to balance all the factors, ecological, human, social, cultural, and so on, that are important.
Reference
Places, P., 2022. Prospects Paper #2 – People Powered Places. [online] Issuu. Available at: <https://issuu.com/metropolitanworkshop/docs/mw_prospects_publication_02_210422> [Accessed 10 January 2022].
Metropolitan Workshop. 2022. People Powered Places. [online] Available at: <https://metwork.co.uk/category/research/> [Accessed 10 January 2022].