Building Social Cohesion in the UK: Challenges and Strategies
Social cohesion is the degree to which individuals and communities recognise themselves as united and connected. This can be based on their common values, beliefs, and norms. It is a crucial part of social life because it fosters community and a sense of belonging among them (Health.gov, 2013). The nation has become more diverse and multicultural (Magazine, 2004). As a result, social cohesion has become a subject of growing concern in the United Kingdom.
Factors contributing to social cohesion
Shared Identity:
The feeling of shared identity among society's citizens is one of the main factors that contribute to social cohesion. In the UK, a set of core values like democracy, individual freedom, and the rule of law have historically served as the foundation for this shared identity. As the UK is becoming more diverse, it is necessary to reconsider what it means to be British. This is to create a more inclusive and varied sense of national identity.
Social Capital :
The quantity of social capital present in society is another component that improves social cohesion. Social capital refers to the networks, norms, and trust that enable people to work together to achieve common goals (Investopedia, 2023). There is evidence that social capital has been declining in the UK in recent years. This can be shown by a decrease in civic engagement (for, 2021). This can be seen through volunteering, and a rise in mistrust of institutions like the government and the media (Lelii, 2022).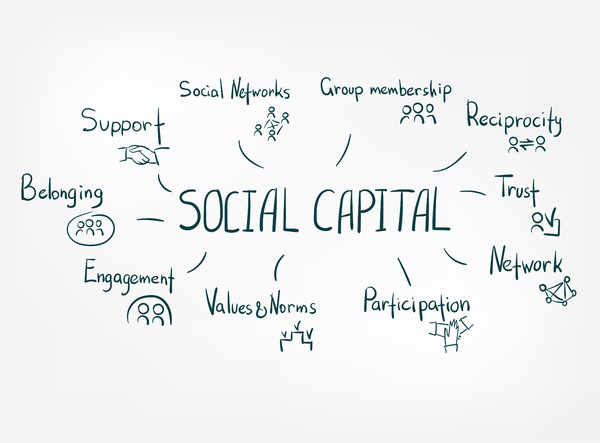 Figure 1: Benefits of social capital (Mattone, 2022)
Inequality:
Due to rising levels of inequality and poverty in society, the United Kingdom faces additional challenges in promoting social cohesion. According to research, high levels of inequality can lead to social fragmentation and a breakdown in social trust (University of York, 2018). Both of which can have serious consequences for social cohesion. The United Kingdom has one of Europe's highest levels of income inequality, with a sizable proportion of the population living in poverty(Schiefer and van der Noll, 2016).
Politics:
Another threat to social cohesion in the United Kingdom is the rise of identity politics and the polarisation of political discourse. People's political beliefs are becoming more entrenched, and they are less willing to engage with those who hold opposing views. As people become more isolated from those who hold different beliefs and values, social cohesion may suffer (Laurence, 2009).
Strategies to promote social cohesion
To address these challenges, the UK must develop policies and strategies that promote social cohesion. Investing in social capital-building initiatives. For example, community-based projects that bring people together to work towards common goals. It can also mean promoting a more inclusive and diverse sense of national identity, one that recognises and celebrates the contributions of people from various cultural and ethnic backgrounds.
Figure 2: ways to create better communities (Welcoming Cities, 2016)
Reference
Figure 1: Mattone, J. (2022). What is Social Capital and How To Train Employees to Work Better in Groups? [online] John Mattone Global, Inc. Available at: https://johnmattone.com/blog/what-is-social-capital-and-how-can-you-train-employees-to-work-better-in-groups/ [Accessed 14 Mar. 2023].
‌Figure 2: Welcoming Cities. (2016). Building Social Cohesion in Our Communities. [online] Available at: https://welcomingcities.org.au/building-social-cohesion-in-our-communities/ [Accessed 24 Feb. 2023].
Bibliography
Health.gov. (2013). Social Cohesion – Healthy People 2030 | health.gov. [online] Available at: https://health.gov/healthypeople/priority-areas/social-determinants-health/literature-summaries/social-cohesion#:~:text=Social%20cohesion%20refers%20to%20the,social%20capital%20a%20community%20has. [Accessed 14 Mar. 2023].
Magazine, P. (2004). Too diverse? [online] Prospect Magazine. Available at: https://www.prospectmagazine.co.uk/magazine/too-diverse-david-goodhart-multiculturalism-britain-immigration-globalisation [Accessed 14 Mar. 2023].
Investopedia. (2023). What Is Social Capital? Definition, Types, and Examples. [online] Available at: https://www.investopedia.com/terms/s/socialcapital.asp [Accessed 14 Mar. 2023].
for, D. (2021). Civic Engagement and Social Action – Community Life Survey 2020/21. [online] GOV.UK. Available at: https://www.gov.uk/government/statistics/community-life-survey-202021-civic-engagement-and-social-action/civic-engagement-and-social-action-community-life-survey-202021#:~:text=There%20was%20a%20decrease%20in,most%20deprived%20areas%20(17%25). [Accessed 14 Mar. 2023].
Lelii, M. (2022). Trust in government, UK. [online] Ons.gov.uk. Available at: https://www.ons.gov.uk/peoplepopulationandcommunity/wellbeing/bulletins/trustingovernmentuk/2022 [Accessed 14 Mar. 2023].
University of York (2018). Exposing the impact of social inequality. [online] University of York. Available at: https://www.york.ac.uk/research/impact/social-inequality/#:~:text=Their%20research%20found%20that%20inequality,of%20violence%20and%20mental%20illness. [Accessed 14 Mar. 2023].
Schiefer, D. and van der Noll, J. (2016). The Essentials of Social Cohesion: A Literature Review. Social Indicators Research, [online] 132(2), pp.579–603. doi:https://doi.org/10.1007/s11205-016-1314-5.
Laurence, J. (2009). The Effect of Ethnic Diversity and Community Disadvantage on Social Cohesion: A Multi-Level Analysis of Social Capital and Interethnic Relations in UK Communities. European Sociological Review, [online] 27(1), pp.70–89. doi:https://doi.org/10.1093/esr/jcp057.