Five-Star Public Spaces in Urban Design
Public spaces are the heart and soul of a community. They provide a sense of place, a space for social Interaction, and a platform for cultural expression. They are essential for the health and well-being of individuals and the community as a whole. A well-designed public space can foster a sense of belonging, promote physical activity, and encourage economic growth. It Is Important to prioritise the design of public spaces to ensure that they are inclusive, accessible, and sustainable.
Importance of Public Spaces in Urban Design:
What Makes a Five-Star Public Space?
Benefits of Five-Star Public Space: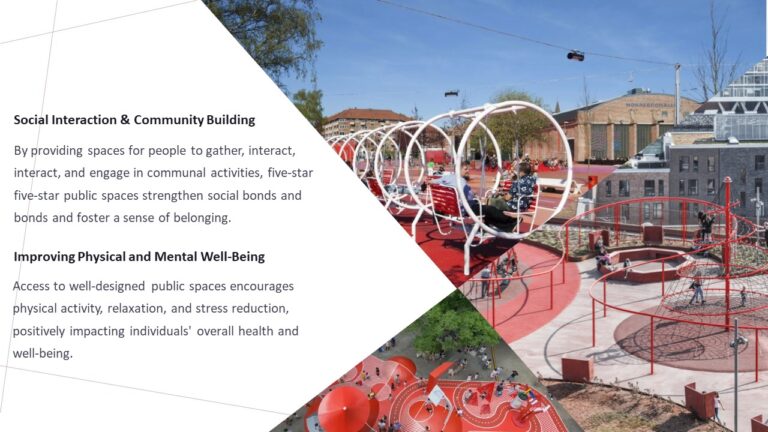 Examples of Five-Star Public Spaces