My Journey towards being an Urban Designer
Introduction
At the age of eight, I moved to Newcastle, which was one of my darkest experiences because it meant leaving behind my friends, family, and the neighbourhood I loved. I had to go through a terrifying experience to adjust to the new society, which was quite foreign to me, and I had no idea how it would improve my life. I'm not sure how my life would have turned out if I hadn't relocated to Newcastle. But I'm happy with how things have developed for me, given me new experiences, and broadened my perspective on what is going on in the rest of the world.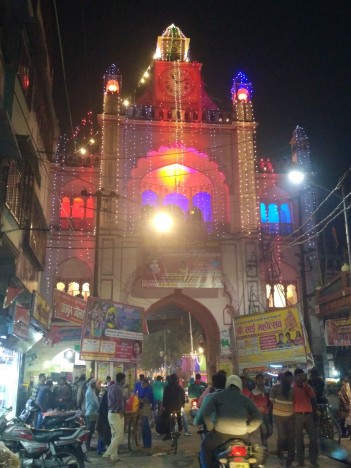 Origin
Personally, I've always been artistic and have loved sketching ever since I was a child. I would frequently draw my favourite Pokemon character in place of doing actual work. When I was mesmerised by my stay in Paris and the complex intricacies within each facade of the buildings, caught me off guard. I made the move from painting fictional characters to drawing architectural buildings for the first time. I always intended to design locations that are diverse and offer the potential for new uses because I admired how each building, both new and ancient, was being used in different ways.
Time in AUP
Because of my grades, I was accepted into the AUP programme at Newcastle University after applying for architecture. At the time, I had no idea what this would involve, but looking back, I'm glad how things worked out. This isn't because I no longer enjoy architecture or that my interests have changed; rather, I think this degree gave me the adaptability that architecture can only offer because of the way I am as a person.
My experience in AUP started off hard; I learned a lot of new things, including the kinds of individuals and skill sets needed to produce exceptional works, which was evident in my colleagues' innovative and motivating ideas. The course introduced me to both the planning and design sides of things. I never paid much attention to planning because of covid and my difficult start in AUP. But in my final year, I became fascinated by the UK planning system and was curious to know how a developer or we as the public might be active in the planning world. Also the impact it has on our neighbourhoods.
Placement
I choose the RTPI track to complete my BA in AUP in order to receive the RTPI accreditation. I decided to take specific modules in my BA, do a placement later, and then finish my MA in Urban Design in order to achieve this. As a result, I was able to discover a lot of interesting new things about the organisation throughout my placement. My overall interaction with the business was positive. I completed a report for the Design Code for the location, which identified design-related planning difficulties.
This essay gave me insights and information about the direction my career should take. It was challenging at first, but working in such an environment was incredibly beneficial. I was prepared and concentrated on the tasks at hand. My line manager was there to introduce me to current projects that the organisation was working on and assist me in keeping up with planning information. This gave a developer's perspective on planning, which was quite insightful. I was the youngest person there, so it was nice to work with a variety of folks from different backgrounds.
Current & Future Plans
Currently, doing my final year of the pathway and doing my MA in Urban design. Working with the BANKSGroup made me realise I had taken the correct path as I am not only interested just the architecture but also the planning side. Therefore choosing this master's is the best thing for me. It also helps with the passion I had when I was a child. Being back in student life is weird as I am still used to the timetable when I was at my placement. Not all bad as I kind of missed student life because of the interruptions caused by covid. Hopefully, in the future, I will be able to take the knowledge and experience that I have gained to create a space that I have always envisioned.