Net Zero Energy Cities by 2030: An Initiative by European Union
NET ZERO ENERGY CITIES BY 2030: A WELL-EXECUTED PLANNING OR AN EXPEDITED DECISION?
Taking about net zero energy efficient buildings or cities, the first thing that came to mind is solar panels. However, this term has a lot wider spectrum of practices and implementations. For beginning this discussion, NZEC is a city that functions sustainably, which means it generated its energy with zero carbon emissions.
The energy level should either meet the requirement of the city or can exceeds that limit. This helps the city to overcome the different types of pollution which mainly includes air pollution, noise pollution, and water pollution. This eventually leads the residents of that city to live an extended healthy lifestyle. This will also contribute to the city's economic growth, as they are producing energy, so they didn't require external resources. Also, if the production of energy exceeds the requirement of the city, they can sell the energy in exchange for some other economic benefits.  It might seem an easy task to achieve, but in reality, there are many layers to achieving this goal.
Role of an Urban Designer:
As a designer, before being completely dependent on the technical resources of generation and saving energy, like solar panels and energy generation plants, we should think about the ideas of how we design a city or make a special space that can help the resident to use less energy-consuming resources. However, being completely dependent on planning is not enough to achieve the 100% goal of a net zero energy city we need advanced technological support.
Cities are made from the region followed by neighborhoods and buildings. In my opinion, to think on a bigger scale we should start thinking critically from a small scale. To make a building sustainable and NZEB, a designer should execute the process with a completely sustainable approach. This means we need to incorporate embodied emissions and operational emissions [1]. Embodied emission focuses on less carbon emission during construction. This also includes the maintenance, transportation, and end-life disposal of a building. While operational emission looks after the services of the building which mainly include heating and cooling of the building.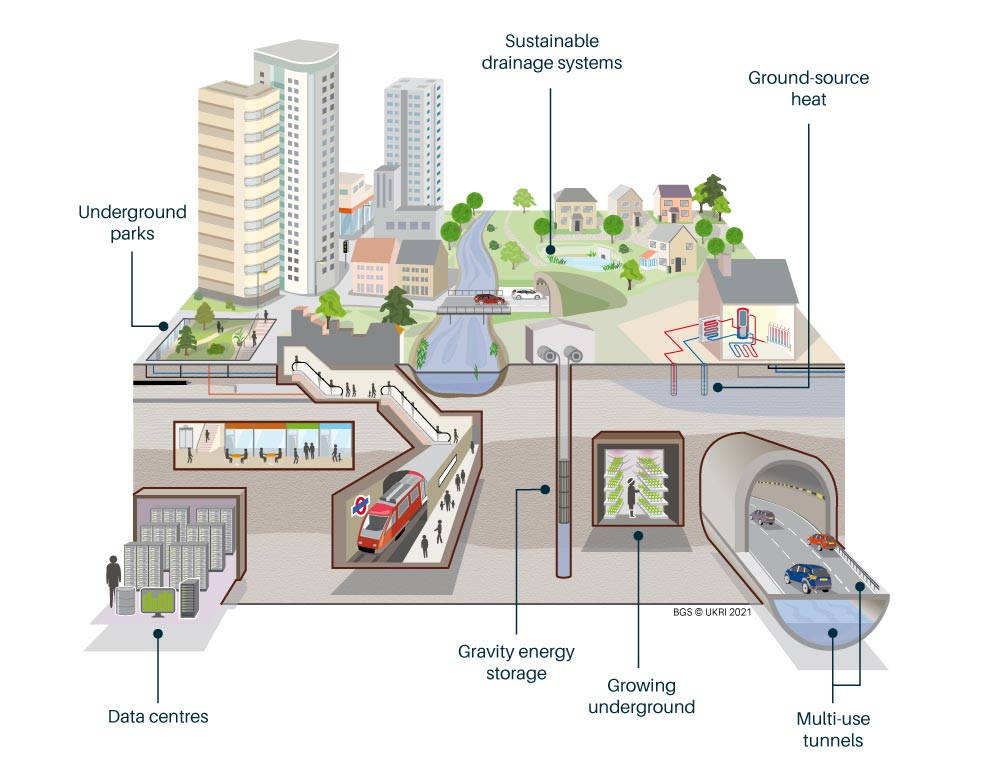 Figure-1, the image shows the possible notions and future foundation of Net Zero Energy Efficient Cities.
Role of the EU:
Europe has taken an initiative to transform around 260 cities into Net Zero Energy Cities by the end of 2030. This list also named 8 cities from the UK, which include, Birmingham, Bristo, Edinburgh, Glasgow, Lancaster, Leeds, Manchester, and Newcastle [2]. Under certain big programs and policies, the EU is planning to cut down the energy level by 55% by 2030 and by 2050, climate neutrality. The concept of NZEC will help Europe to achieve climate neutrality [3].
Figure- 2, Official poster for NZEC released by European Union
References:
[1].  https://www.c40knowledgehub.org/, an article on "How to determine your city's net zero carbon buildings strategy".
[2]. https://research-and-innovation.ec.europa.eu/system/files/2022-03/list_of_public_eligible_applicant_cities-v7.pdf.
[3]. https://netzerocities.eu/
[4]. Prieto, C. (n.d.). Home.
[5]. Climate-KIC. (n.d.). NetZeroCities: the new project leading European cities' transition to net-zero emissions by 2030.
Image References:
Fig-1 https://www.google.co.in/url?sa=i&url=https%3A%2F%2Fwww.bgs.ac.uk%2Fnews%2Ffoundations-for-a-future-net-zero-city%2F&psig=AOvVaw3MwO19RSe5xsKzhWX90Mkb&ust=1676552836270000&source=images&cd=vfe&ved=0CA8QjRxqFwoTCPjbmZPMl_0CFQAAAAAdAAAAABAE
Fig-2 https://netzerocities.eu/wp-content/uploads/2022/02/EU_CITIES_MISSIONS_EN_SM_1024x512-1024×512.png